The Vance Center advances global justice by engaging lawyers across borders to support civil society and an ethically active legal profession.
---
The Vance Center Publishes Report on 2015 Summit 
The Vance Center has released a report on the 2015 Legal Summit of the Americas, which took place in December of last year.  It summarizes the panels and working group sessions and includes transcripts of key speeches at the Summit.
The report recounts conclusions that participants reached at the Summit, offering the Vance Center and its partner organizations in Latin America direction for their further work. 
To learn more about the report please read our latest E-Notes here
To access the full report please click here
Morrison & Foerester Welcomes Committee Member Carrie H. Cohen as Partner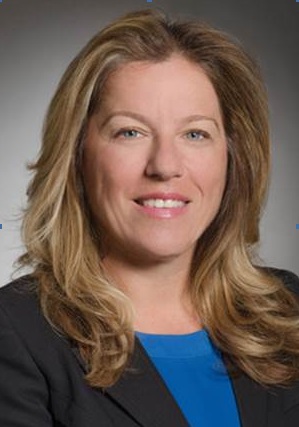 Carrie H. Cohen
Photo Credit: Morrison & Foerester LLP
Carrie H. Cohen has joined Morrison & Foerster's Securities Litigation, Enforcement, and White-Collar Criminal Defense (SLEW) and Commercial Litigation and Trial Groups as a partner in New York. Carrie is a former Assistant United States Attorney for the Southern District of New York, and most recently was the lead prosecutor in United States v. Sheldon Silver, securing the conviction of the long-time Speaker of the New York State Assembly on corruption and money laundering charges. Carrie's sophisticated trial and investigatory experience adds bench strength to our robust East Coast litigation presence and white-collar criminal defense team.
Carrie also formerly served in the New York State Attorney General's Office, first as an Assistant Attorney General in the Civil Rights Bureau and then as Chief of the Public Integrity Unit in the Criminal Division. At Morrison & Foerster, Carrie will represent financial institutions, corporations, and individuals in white-collar criminal investigations; internal investigations; regulatory enforcement proceedings; bribery and enterprise corruption matters; consumer, health care, procurement and tax fraud; and complex civil litigation.
Carrie can be reached at  This e-mail address is being protected from spambots. You need JavaScript enabled to view it  or at (212) 468-8049
Vance Center Releases Study on Haitian Nationality Law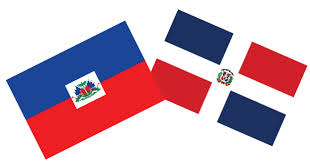 The Constitutional Court of the Dominican Republic issued a judgment on September 23rd, 2013, that effectively revoked the citizenship of as many as 200,000 Dominicans of Haitian descent, leaving them stateless.  The Court ordered the retroactive application of the measure to 1929 threatening three generations of Dominicans of Haitian descent with statelessness.  The Court argued that those affected by its decision are not rendered stateless because they can avail themselves of Haitian nationality through the automatic application of the ius sanguinis regime established by the Haitian Constitution. Prominent Haitian lawyers disagree. In this analysis, Vance Center Pro Bono lawyer, Me Jean Vandal, a distinguished Haitian jurist, discusses the Haitian legal regime on nationality and concludes that those affected by the Dominican Court's decision would in fact be rendered stateless because they cannot avail themselves of Haitian nationality.
Read the French report here, Spanish and English will be released soon.
Vance Center Releases two new videos
Vance Center Committee Members share the Center's Work
Fostering the Development of a Pro Bono Culture in Latin America

Vance Center - Latin Lawyer 2015 Pro Bono Survey Results

Latin Lawyer released the results of the 2015 annual survey of pro bono
practice in Latin America, which it conducts jointly with the Vance Center.  A record 119 law firms from 18 countries participated in this year's survey, which the Vance Center and Latin Lawyer used to track the progress of institutionalizing pro bono practice in Latin America. You may access a full report on the survey results here.
The Vance Center Releases 2015-2016 Annual Appeal
Dear Friend,
This is the time of year when the Vance Center calls you and others together to provide financial support for our work, and we greatly appreciate and depend on your continued generosity. Please click here to donate.
This annual gathering is just one of many that the Vance Center organizes, and the others -- of many varieties -- all involve pro bono participation by lawyers and others committed to social justice worldwide. You might say that the Vance Center's main strength is the power of pro bono convening.
This May, our Programs Director Marie-Claude Jean-Baptiste joined with El Rosario University in Bogota, Colombia to convene government, media and civil society representatives to assess the ongoing negotiations between the Colombian government and the main rebel group to end that country's 50-year civil conflict.  Based on her ongoing collaboration at the International Criminal Court, she arranged for the ICC Deputy Prosecutor to speak at the event, and his remarks, alongside those of Colombia's negotiators and other high officials, facilitated a breakthrough this fall when the parties announced agreement on a transitional justice process.
When Human Rights Watch called Marie-Claude this spring for help with an amicus brief to the U.S. Supreme Court in the pending marriage-equality case, she did more gathering, recruiting lawyers in Argentina, Canada, Holland, and South Africa to work with Vance Center Committee member Rick Levine and fellow litigators at Weil Gotshal & Manges.  The brief described how those countries had incorporated same-sex marriage into their legal systems and societies without disruption, much as the United States now is doing... Read More