Environment Program Participates in Climate Action Conference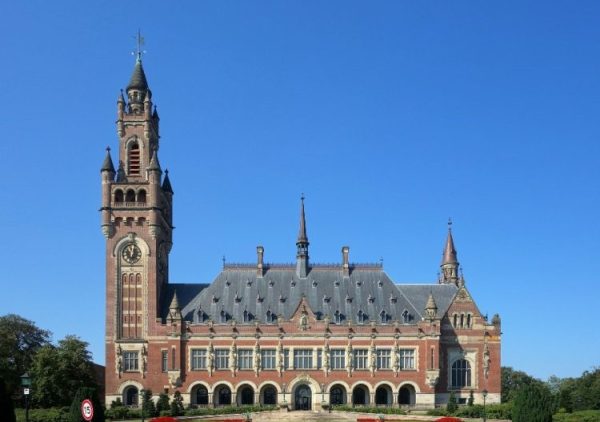 [Photo Credit: Velvet/Wikimedia Commons under a Creative Commons BY-SA 4.0 License]
Vance Center Environment Program Staff Attorney Sam Bookman joined in a discussion at The Hague Peace Palace regarding a proposed advisory opinion of the  International Court of Justice on climate change. The discussion took place at a conference of NGOs, lawyers, climate activists, and diplomats over two days.
The Republic of Vanuatu, with support from a coalition of predominantly small island states, is seeking the advisory opinion. The nations hope that it would clarify states' obligations regarding climate change under international law, such as by: setting minimum standards of required cuts to greenhouse gas emissions; assessing the role of climate science in international law; and establishing a framework for the equitable allocation of duties across countries. The current international legal framework on climate change lacks clarity on these points. A simple majority vote of the United Nations General Assembly can initiate such an advisory opinion.
Although formally led by the government of Vanuatu, the campaign for an advisory opinion has its roots in civil society. The idea was first developed in a law school lecture theatre at the University of the South Pacific, where a group of students found inspiration from ICJ interventions on issues such as nuclear weapons. Those students formed the NGO Pacific Islands Fighting Climate Change, and eventually persuaded the Vanuatu government to bring the issue to the global stage.
The conference provided an opportunity for the Vance Center to participate in cutting-edge discussions on international environmental law, and to connect in person with partners and clients. Blue Ocean Law, a Pacific public interest law firm which is advising the Vanuatuan government, organized the conference. A draft UN General Assembly resolution text is expected later this year.