Lawyers for Reporters Expands Staff and Advisory Capacity
The Vance Center's Lawyers for Reporters program this month significantly expanded its staff and advisory committee, responding to growing demand for the program's legal services.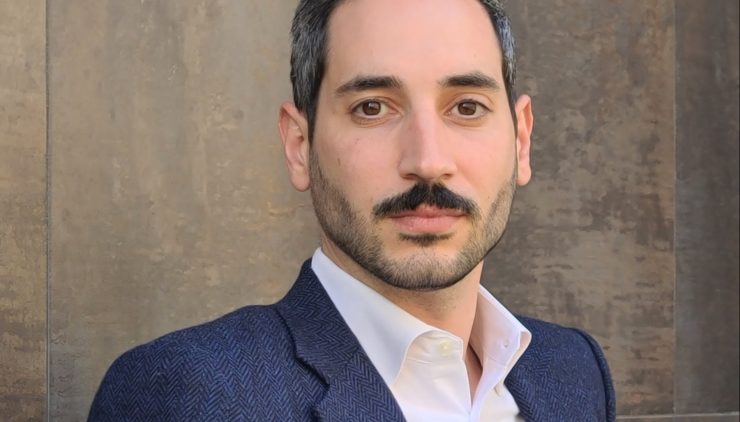 Zach Press. (Photo: Courtesy Zach Press)
Zachary M. Press joined the Vance Center as a Staff Attorney for Lawyers for Reporters, joining Managing Attorney Kay Murray as the program's second full-time attorney. Staff Attorney Carla Pierini Borenstein and Executive Director Alexander Papachristou complete the Lawyers for Reporters legal team. Press has almost five years' experience representing media clients as newsroom counsel and as a litigator at the law firms Miller Korzenik Sommers Rayman LLP and Klaris Law PLLC.  
In tandem with this expanded programmatic capacity, Lawyers for Reporters recently doubled the size of its Advisory Committee, which now includes ten distinguished attorneys from the U.S. media and nonprofit sectors. 
Chair David S. Bralow, General Counsel of The Intercept, co-founded Lawyers for Reporters in 2020 and served as special counsel through April 2023. He previously was Senior Vice President for Law at First Look Institute, general counsel at Digital First Media (now known as MediaNews Group), and assistant general counsel at the Tribune Company, where he provided legal advice to their newspapers, websites, and television stations. Among other awards, Bralow was recognized by the Florida Bar in 1999 for his work in helping to get the journalist-friendly Florida Shield Law enacted into law. Prior to attending law school, he was a reporter and editor for newspapers in New York, Pennsylvania, and Florida. 
D. Victoria Baranetsky is general counsel at The Center for Investigative Reporting. She has served as a First Amendment Fellow at The New York Times, a fellow at the Reporters Committee for Freedom of the Press, and legal counsel at the Wikimedia Foundation. She is currently a fellow at the Tow Center for Digital Journalism at Columbia University and teaches media law at Berkeley Law School.
A. Nicole Campbell is founder and CEO of the Build Up Companies, a federated group of companies focused on transforming outcomes for vulnerable and marginalized communities. Campbell is CEO of Build Up Advisory Group, which specializes in improving governance, grant making, and organizational design for philanthropies and nonprofit organizations; managing attorney of The Campbell Law Firm; and president of Build Up, Inc., which supports leaders of color and incubates and fiscally sponsors charitable projects and organizations that work with under-resourced and invisibilized communities. 
Karen Kaiser is Senior Vice President, General Counsel, Chief Compliance Officer, and Corporate Secretary of The Associated Press, where she oversees all legal operations of the company with particular emphasis on press freedom, journalist safety, crisis prevention, digital rights, and online harassment. Kaiser is internationally renowned for her leadership on freedom of expression and journalist safety issues. 
David McCraw is the lead newsroom lawyer for The New York Times as Senior Vice President and Deputy General Counsel. He is the author of "Truth in Our Times: Inside the Fight for Press Freedom in the Age of Alternative Facts" (St. Martin's 2019). In addition to advising the newsroom on libel and other legal issues, McCraw is one of the nation's most prolific litigators of freedom of information cases. He oversees international security for Times journalists working in high-risk areas and has served as the crisis response manager when journalists have been kidnapped or detained abroad. He regularly teaches a course in press law at Harvard Law School and has been an adjunct faculty member at the NYU School of Law.  
Matthew L. Schafer is Vice President, Assistant General Counsel, Litigation for Paramount Global. He handles litigation across its subsidiaries including CBS News, CBS local television stations, Showtime, and Simon & Schuster, with a focus on defamation and privacy claims. Schafer teaches media law at Fordham University School of Law and regularly contributes articles on the history of press freedom in common law jurisdictions to law reviews around the country and media outlets.  
David Snyder is executive director of the First Amendment Coalition, which conducts a journalist Subpoena Defense Initiative, FOI Boot Camps, and strategic litigation, among other programs. Snyder is the 2020 recipient of the Freedom of Information award from the Los Angeles chapter of the Society of Professional Journalists. 
Nabiha Syed is chief executive officer of The Markup. She was vice president and associate general counsel at BuzzFeed, where she counseled on newsgathering, libel, and privacy matters worldwide. Prior to BuzzFeed, she co-founded the nation's first media access law clinic at Yale Law School and was a First Amendment Fellow at The New York Times. 
Natalie Spears is a trial lawyer representing clients in a wide range of matters. As head of Dentons' global Technology, Media and Telecommunications sector, Spears sets direction for the firm's commitment to exceptional client service. Her clients include leading global media, news and entertainment companies, among others. She has frequently helped secure media outlets' First Amendment rights over the past two decades, often in high-profile cases on matters including public records and other press access issues.  
Barbara Wall is a member of the board of Gannett, where she served as chief legal officer for several years. She previously held various other positions with Gannett's former parent, where she worked for thirty years, and brings extensive First Amendment and legal expertise to Lawyers for Reporters.