Special Initiatives
Ukraine Project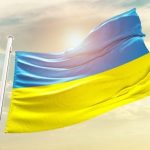 The war in Ukraine has shocked the world and shaken its economy, politics, and legal framework. The legal issues range from investigating and prosecuting atrocity crimes to structures for reconstruction financing.
The Vance Center launched the Ukraine Project, with leadership by Taisa Markus, to address these issues. The Ukraine Project has three focuses: pro bono representation, research, and public engagement.
Pro bono representation.  Co-counseling with law firms globally, the Ukraine Project provides pro bono advice and assistance to Ukrainian civil society, as well as NGOs worldwide seeking to support Ukraine's humanitarian, economic, and institutional needs.
Research and white papers.  The Ukraine Project, in collaboration with partner organizations, undertakes research and analysis of legal issues arising from the war in Ukraine, issuing white papers and contributing to other publications.
Raising awareness.  The Ukraine Project engages with civil society and legal organizations and participates in off-the-record and public presentations and discussions to develop and share information and planning regarding the consequences of the war in Ukraine.
Taisa Markus, a Ukrainian-American, has been a longtime member of the Vance Center Committee and a partner at international law firms. She is active in Ukrainian-American civil society and heads the Ukraine Project as Special Counsel.
The Vance Center, from time to time and subject to availability of funding, may provide grant awards to candidates to subsidize required living expenses and support their success in the program. Eligibility is limited to those who face a particular economic disadvantage, including lack of funds or physical or cultural challenges. All awards are subject to the City Bar Fund's Conflicts of Interest policy.
Please reach out to tmarkus@nycbar.org with any questions about the Ukraine Project.
See more about our most recent panel discussion, "Russian Government Assets and the War in Ukraine – Seize or Freeze?" here.