Vance Center Co-Sponsors Expert Seminar on the Right to a Healthy Environment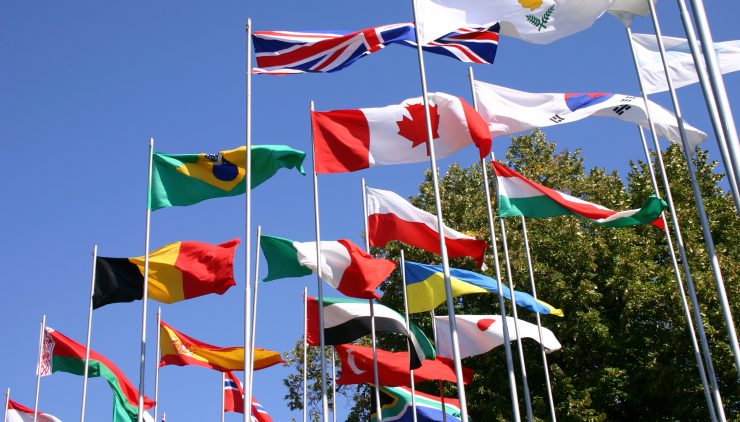 (Photo credit: Shutterstock)
The Environment Program recently co-sponsored an expert seminar on "United Nations Recognition of the Right to a Clean, Healthy and Sustainable Environment: Past Developments and Future Prospects". Hosted at New York University, the seminar attracted over 200 participants in person and online. Speakers included past and present United Nations (UN) Special Rapporteurs, officials from UN environmental and human rights agencies, government officials, and environmental activists.
The seminar provided an opportunity for environmental lawyers, activists, and policymakers to meet in person after several years of COVID disruptions and to learn from recent successes and plan for the future. In October 2021, the UN Human Rights Council recognized the right to a clean, healthy and sustainable environment. The Vance Center provided significant research support to Special Rapporteurs, UN agencies and activists working toward the recognition of that right. At the expert seminar, diplomats from Costa Rica, Morocco, Slovenia, Switzerland and the Maldives confirmed that this core group of countries intends to bring a similar resolution before the UN General Assembly. Recognition by that body would constitute a major victory alongside existing recognition in the national constitutions, laws, and treaty ratifications of more than 155 countries.
At the seminar, speakers emphasized the importance of maintaining momentum toward greater international recognition. David Boyd, the current UN Special Rapporteur on Human Rights and the Environment, argued that internationally-recognized environmental rights provide tools for activists to bring about change, and give a "human face" to environmental challenges. A rights-based approach also ensures more inclusive environmental policymaking. Samia Shell, a youth activist, powerfully called on attendees to work towards greater recognition of environmental rights as part of their obligations to future generations.
The Vance Center continues work on a range of projects related to environmental rights within the UN system. Together with Clifford Chance and the NGO Terre des Hommes, the Vance Center is providing analysis that the UN Committee on the Rights of the Child will use in formulating its forthcoming general comment on children's rights and the environment. And in a long-running collaboration with White & Case, the Vance Center carried out an extensive global survey to support the United Nations Environment Programme's biannual flagship Environmental Rule of Law Report. The newest edition of that report will be released shortly.